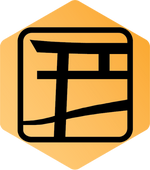 OH NO MANGA
Sweet Home for Otaku
Read Manga - Comics Online for Free to Beyond the Otaku with Oh No Manga, Where you can find best manga list, fastest update new chapter with high quality.
What We Do

Oh No Manga (OhNoManga) is a comic book collection of manga artists in the Philippines. The series has been released in a small format. But in July 2013, the production format was changed to 7 in × 10 in to make it easier for readers to read. On December 21 and 22, 2013, the magazine went to Malaysia to promote its magazine in Comic Fiesta 2013. (According to Wiki: https://ms.wikipedia.org/wiki/OhNo!Manga)

Nowaday, Oh No Manga website was just re-established on June 24th, 2020, is a free website to Read Manga / Comics Online. At www.OhNoManga.com, you can find a lot of genres books, stories like Manga, Manhwa, Manhua, literary novels, contemporary novels etc..
#300 Best Manga G.O.A.T 2021
We have surveyed and collected data from many different website sources. Here is a TOP of the 300 Best Manga / Comic – 2020 Edition.

NOTICE: This list includes all genres of Manga / Comic / Manhwa / Manhua.
Contact Us
Address: 195 Dien Bien Phu Str , Ward 15 , Binh Thanh Dist , Ho Chi Minh City , Vietnam , 70000
Mobile: 0949 391 367
Official Website: www.OhNoManga.com

For Advertising, plzz contact me at:
Gmail: [email protected]

For Request new Manga upload, plzzz inbox me at:
Facebook: https://www.facebook.com/ohnomanga9/

Thank you for your time <3